16 EXTREMELY
USEFUL POCKETS
With Apricoat's patented 16 IntuPockets™, you get easy access to all of your essentials- including headphones, water nozzle, GPS, and more.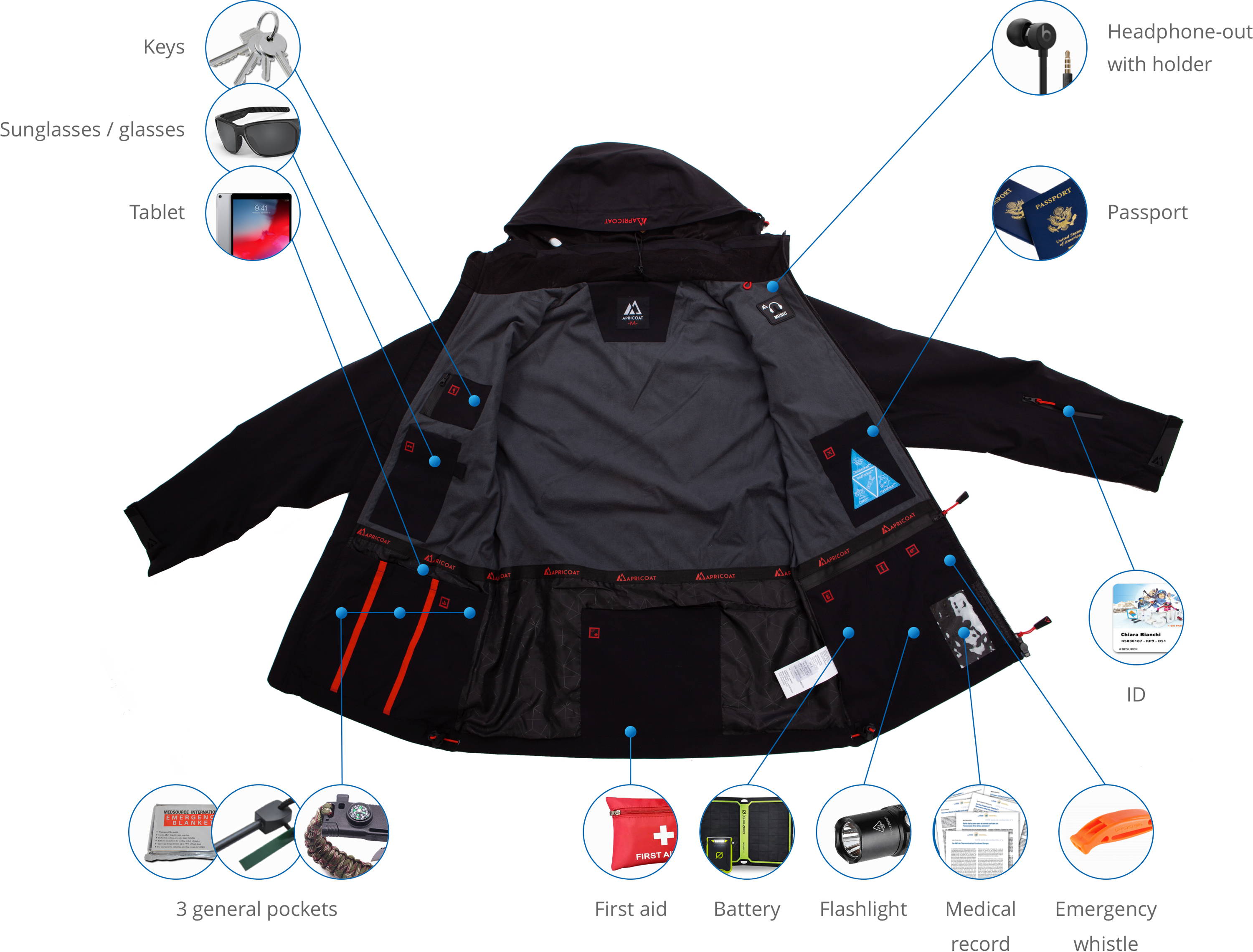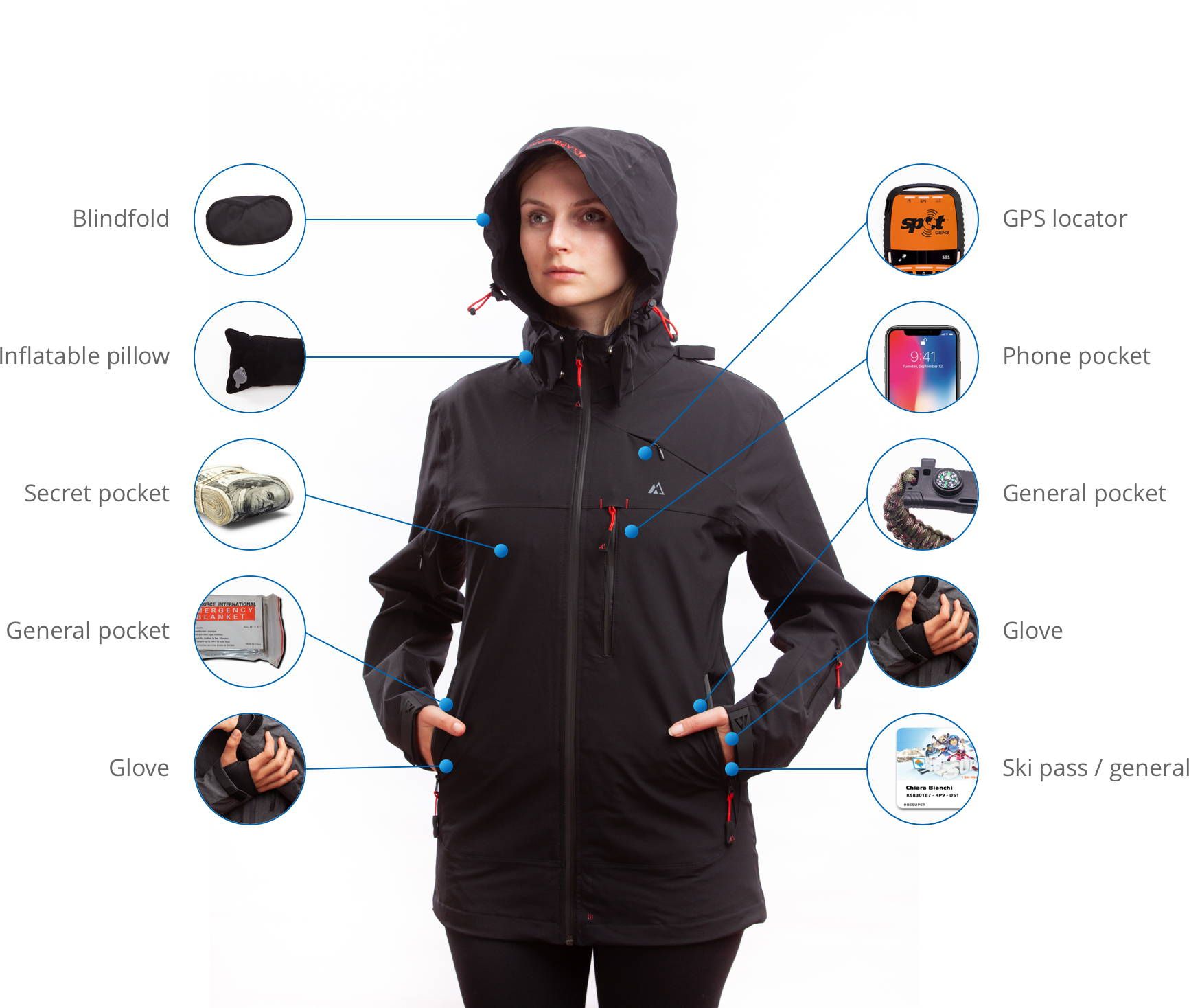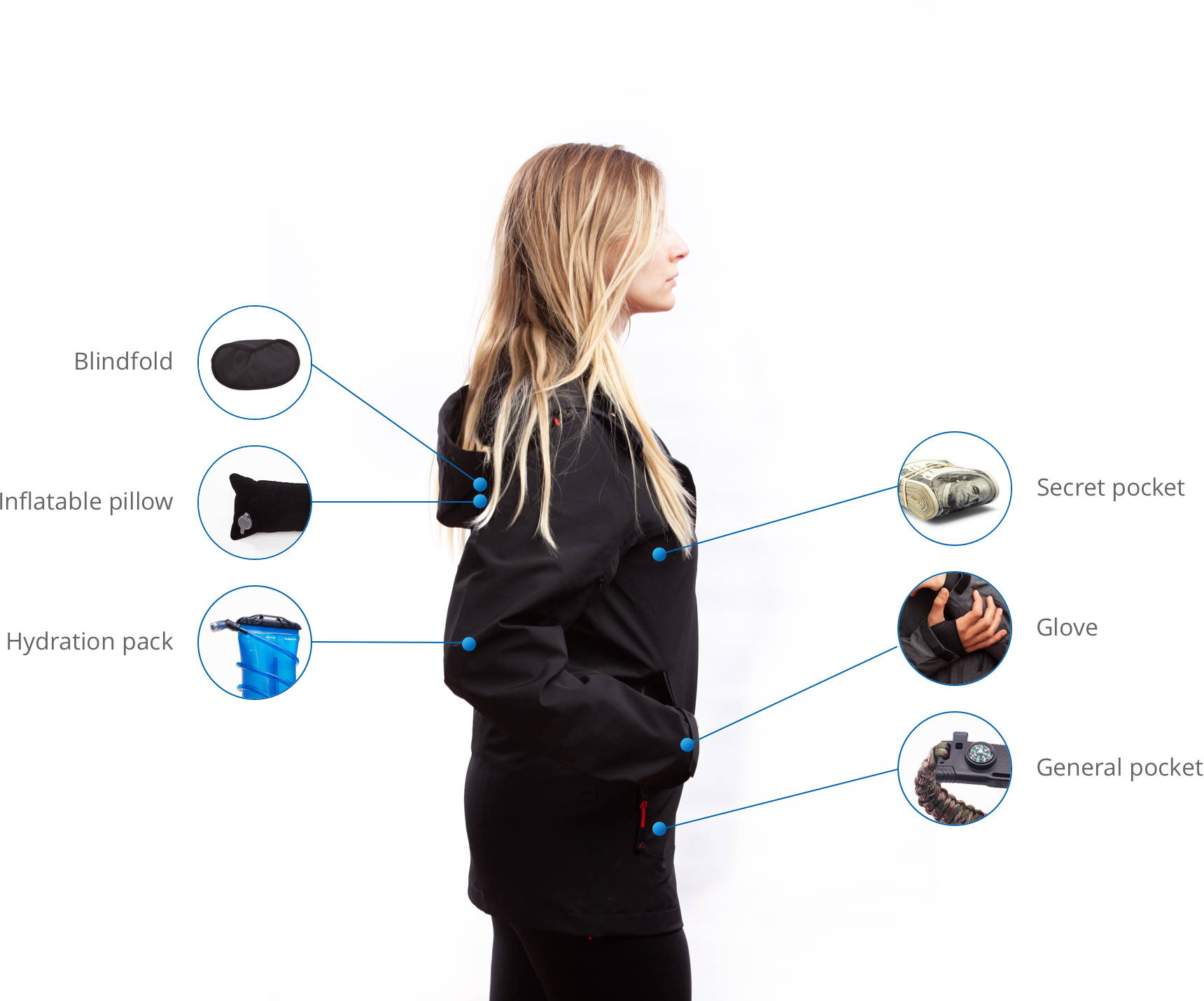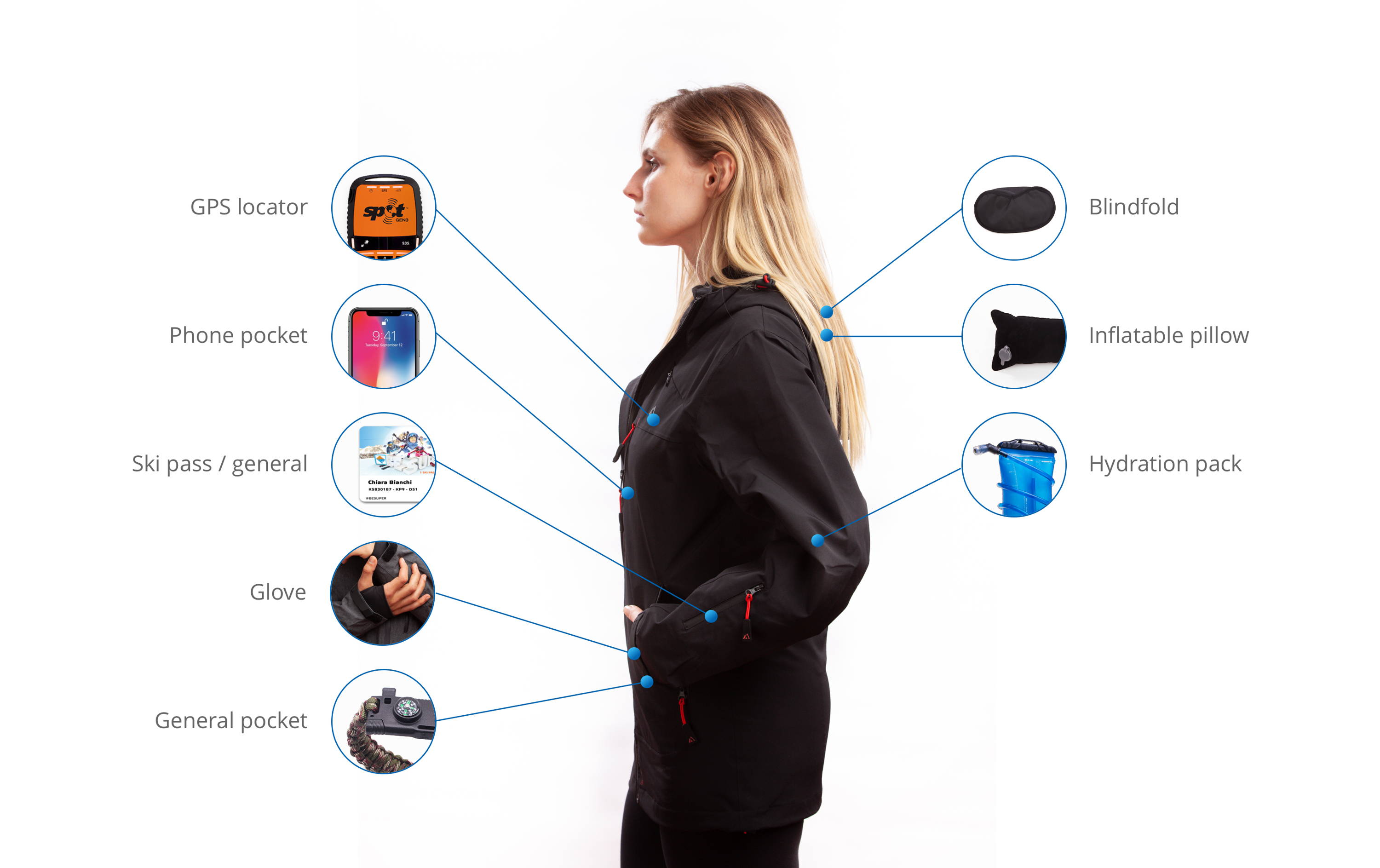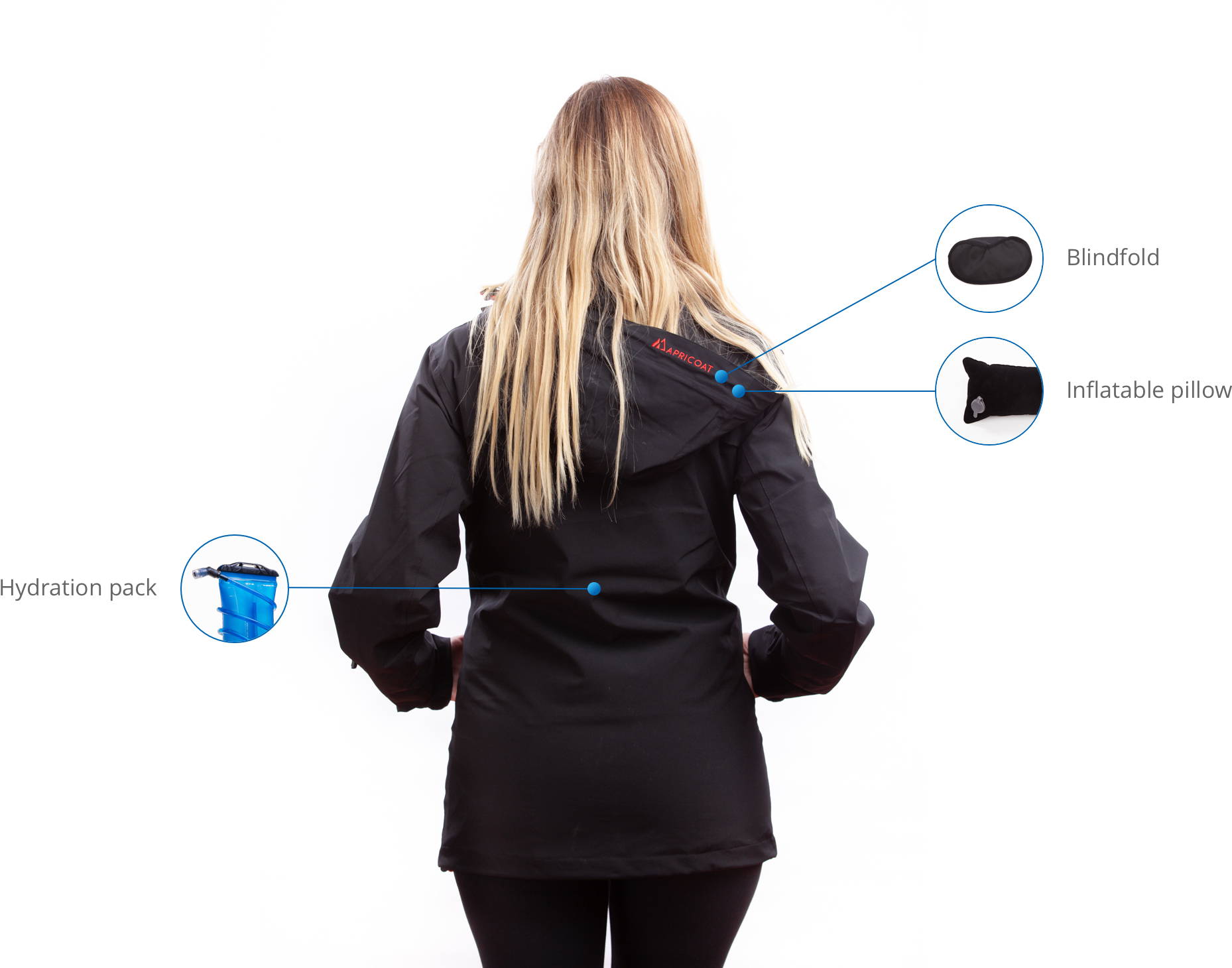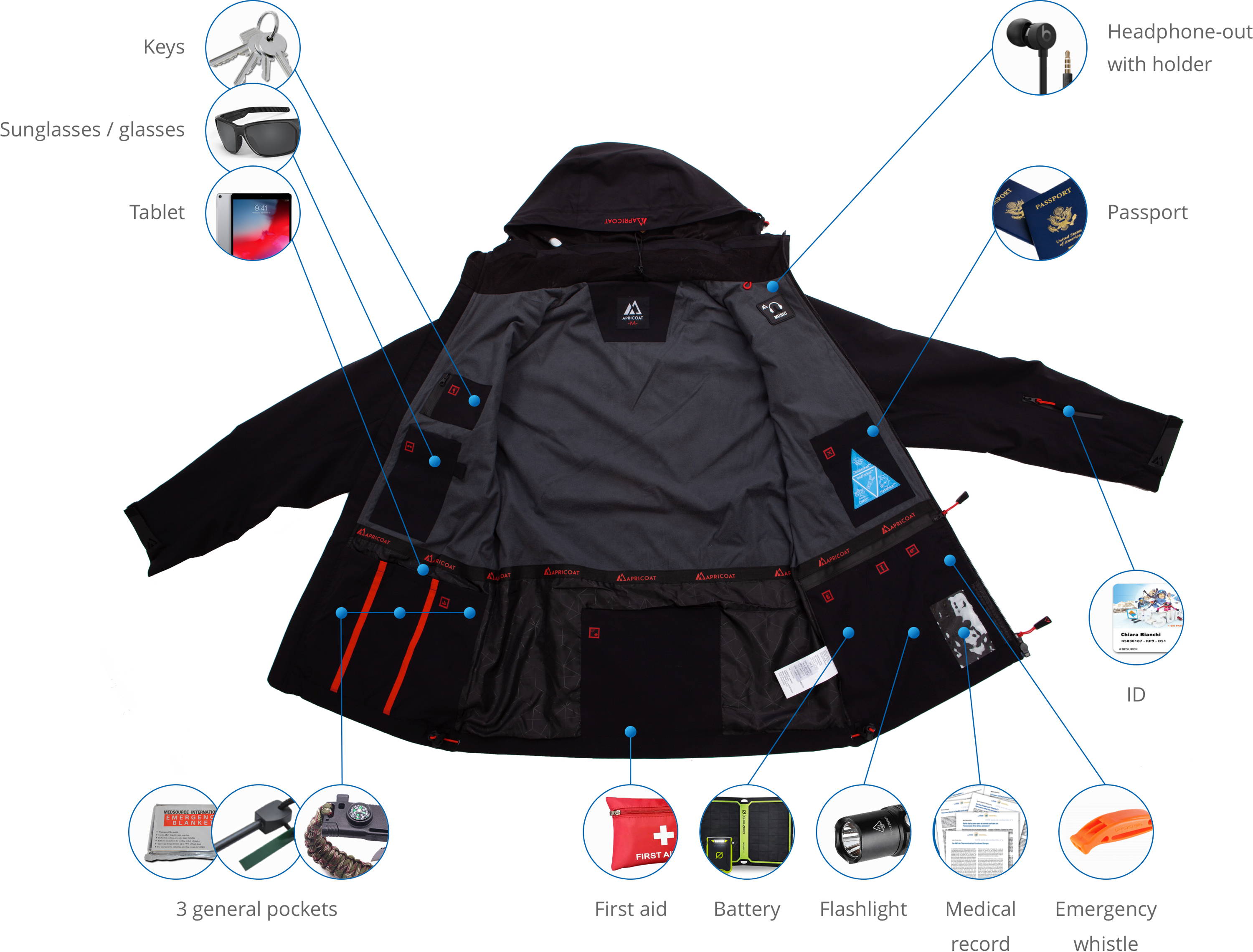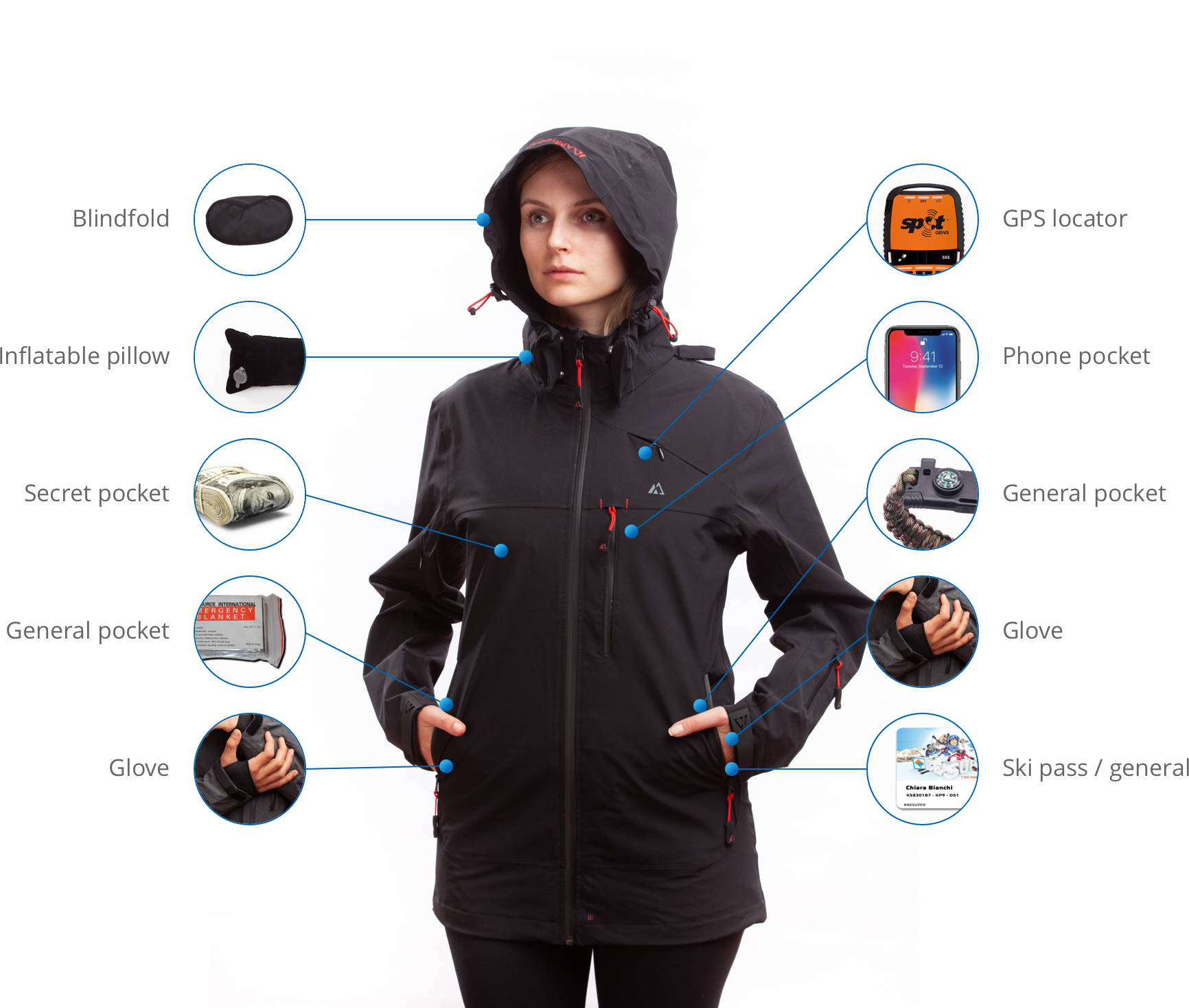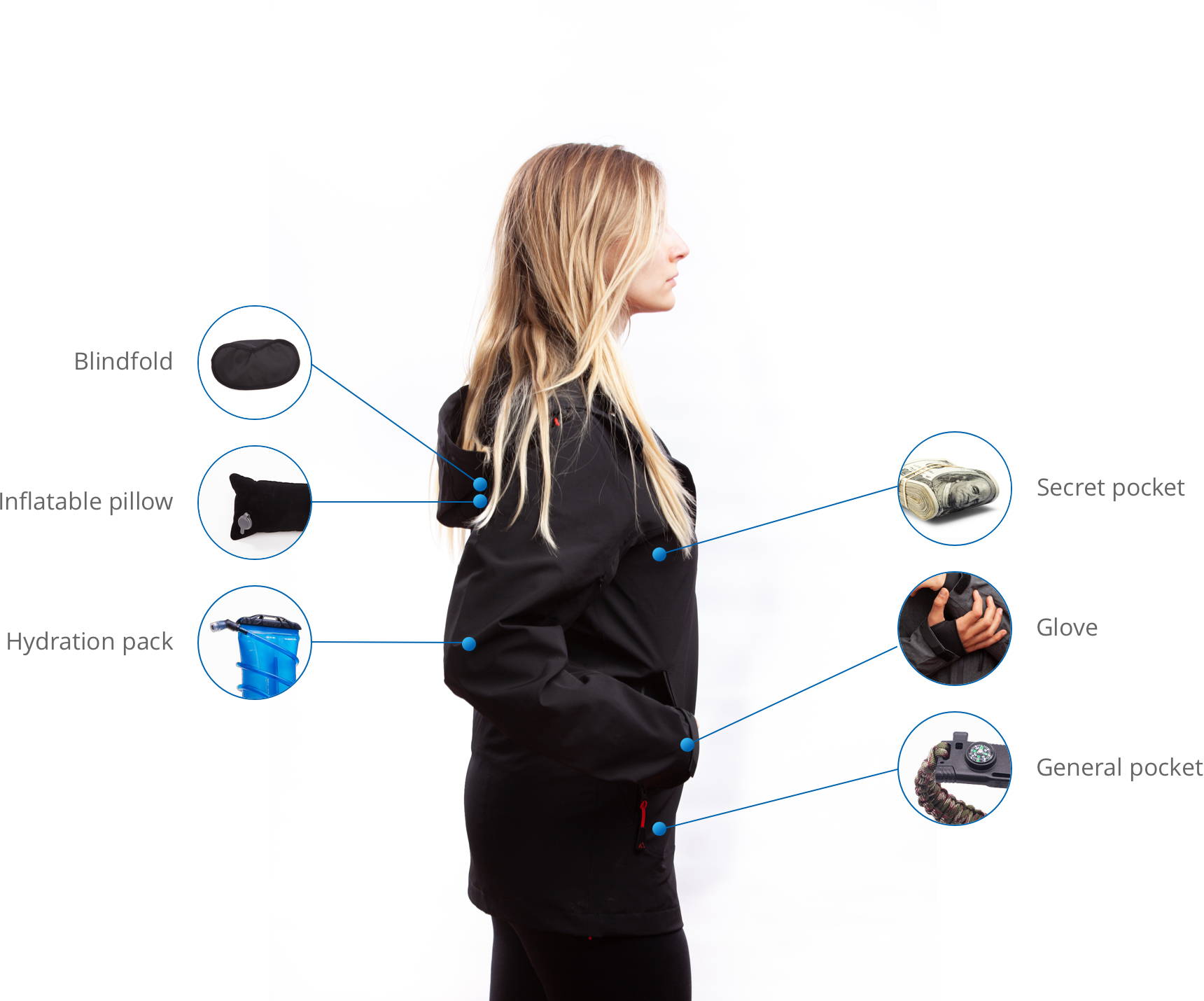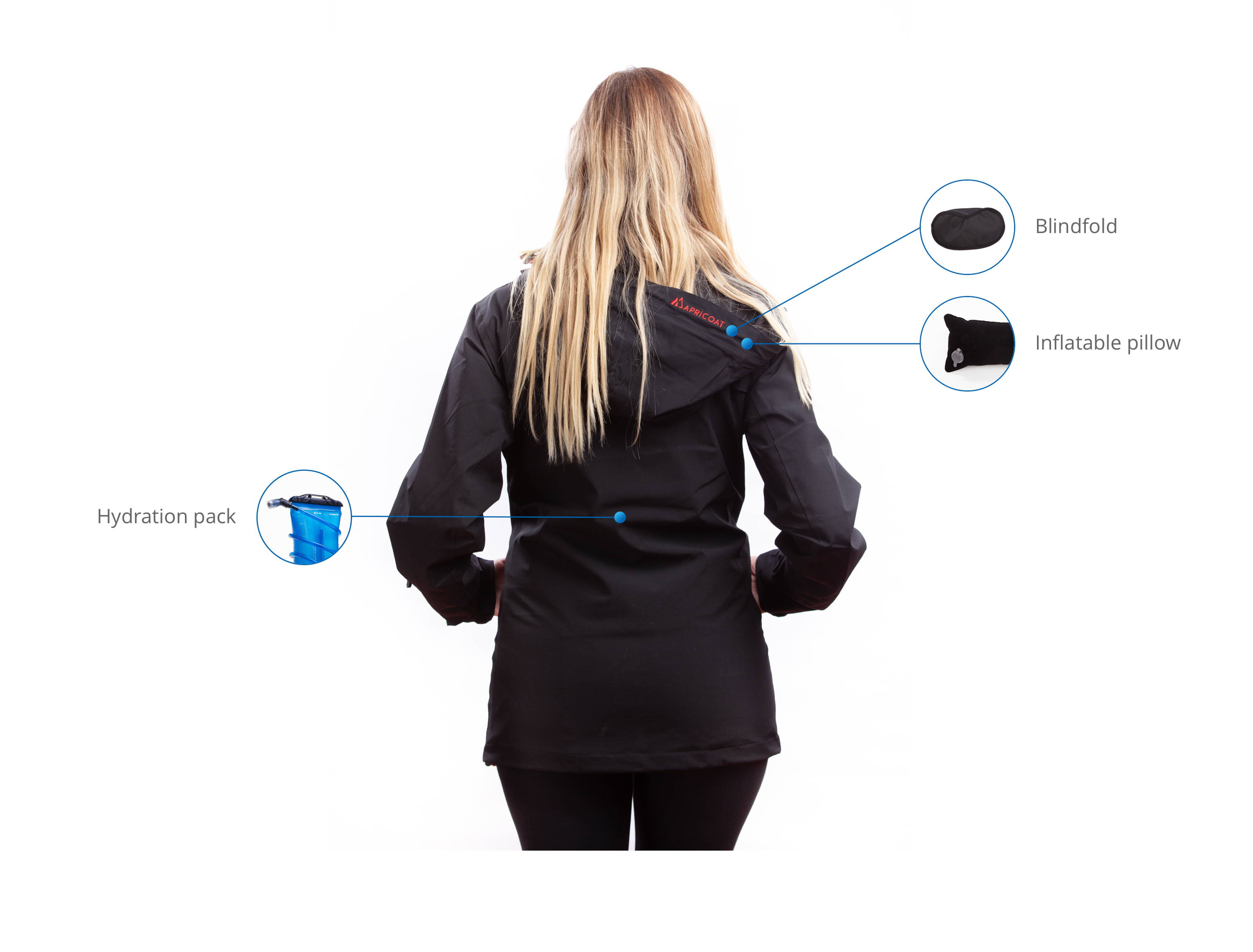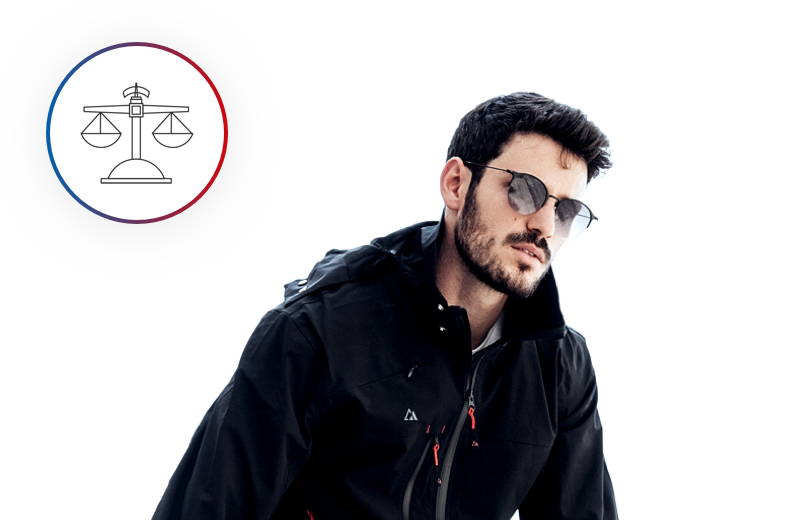 The Differential Weight Distribution (DWD™) evens out the weight so the coat feels empty, even if you pack it full.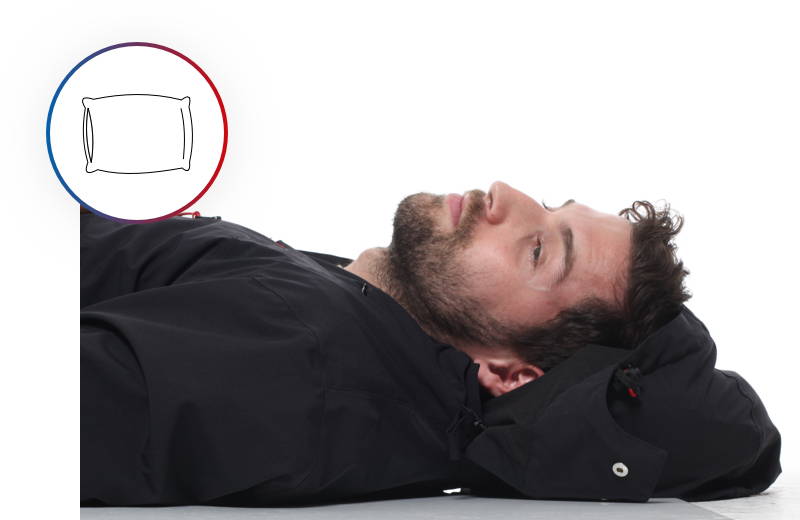 Sleep easy with an integrated eye cover and inflatable pillow compartment (sold separately) in the detachable hood.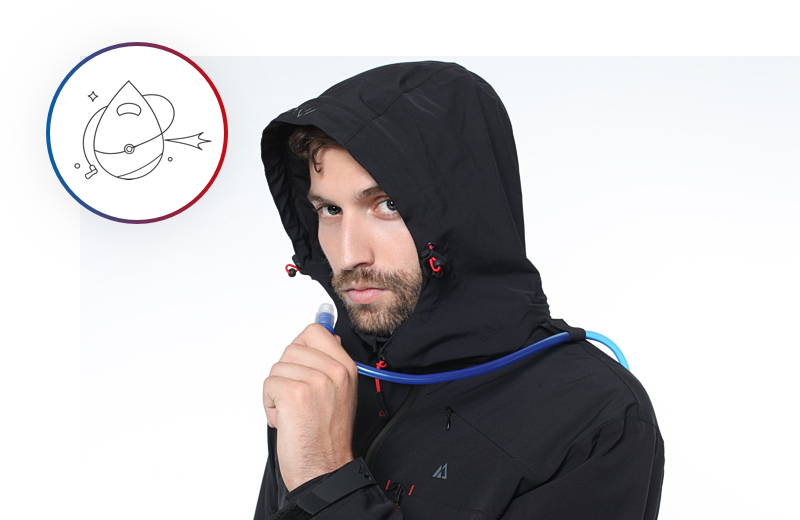 The HydraBack™ smart compartment for a hydration pack (sold separately) is the perfect spot to keep your water.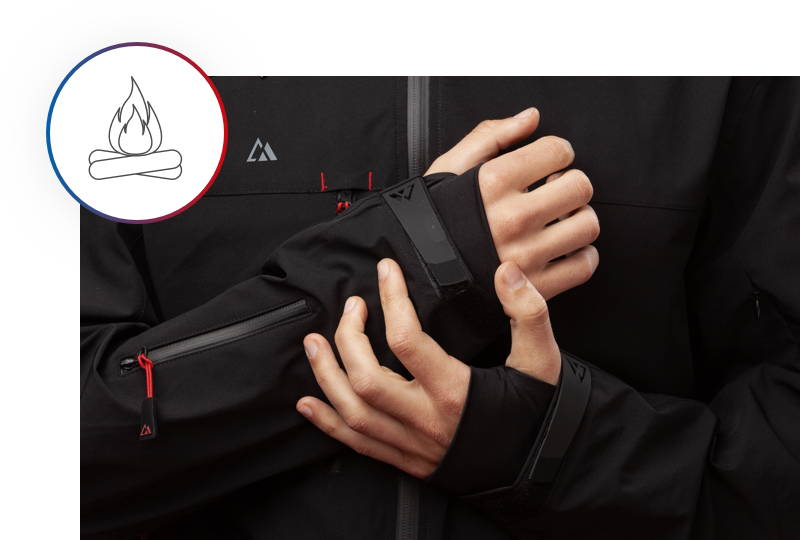 Built-in sleeve gloves roll out to keep your hands nice and cozy while granting finger movement and hand grip.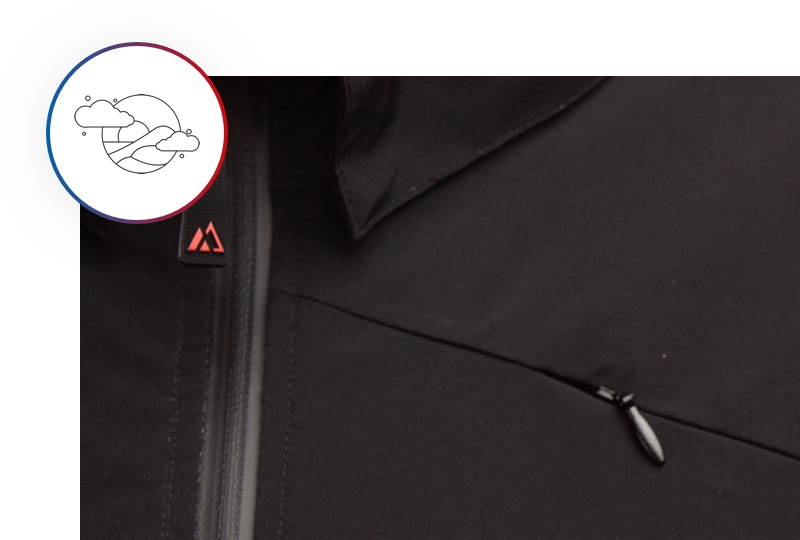 Apricoat is fully seam sealed to block out wind and water— keeping you dry and warm in harsh environments.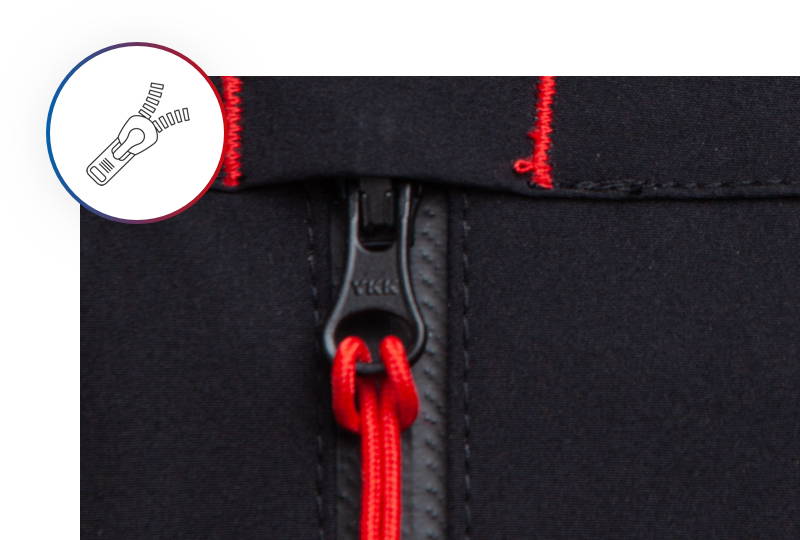 SECURED WITH YKK™ ZIPPERS
Rest assured that the items you store in your pockets will stay secured with top-of-the-line YKK™ Zippers.
ADVENTURE FURTHER
WITH APRICOAT