Scaling a mountain? Wrestling a bear? Buying a bagel? Apricoat was designed by real adventurers who went through every possible challenge to find out what a real adventure coat needs— no matter where you go. Thought up by hardcore hikers and brought to life by veteran fashion designers, Apricoat is the apex of 10 years of adventure travel and material design. The perfect jacket for exploring anything from rainforest to an urban jungle.
Full YKK™ Zippers | Fully seam sealed  | Water-proof at 9,000-10,000mm level | Weigh: 1.7 lbs / 0.8 kg, | Comfortable in temperatures between 23° F (-5° C) to 68° F (20° C) | Removable hood | Built-in sleeve gloves | ClimatShell
Exterior Materials: Super breathable Polyester based fabric. A special membrane covers the fabric and gives it its breathability capability.
Back length (center):

Measure from neck down to the end of the back. Make sure the tape measure is leveled and firm against the body.

HPS (High Point Shoulder):

Measure the length from the center of the front highest point on the shoulder (not the collar) to the bottom hem.

Sleeve length (from shoulder):

Measure from top of your shoulder down to the wrist hem.
16 EXTREMELY
USEFUL POCKETS
With Apricoat's patented 16 IntuPockets™, you get easy access to all of your essentials- including headphones, water nozzle, GPS, and more.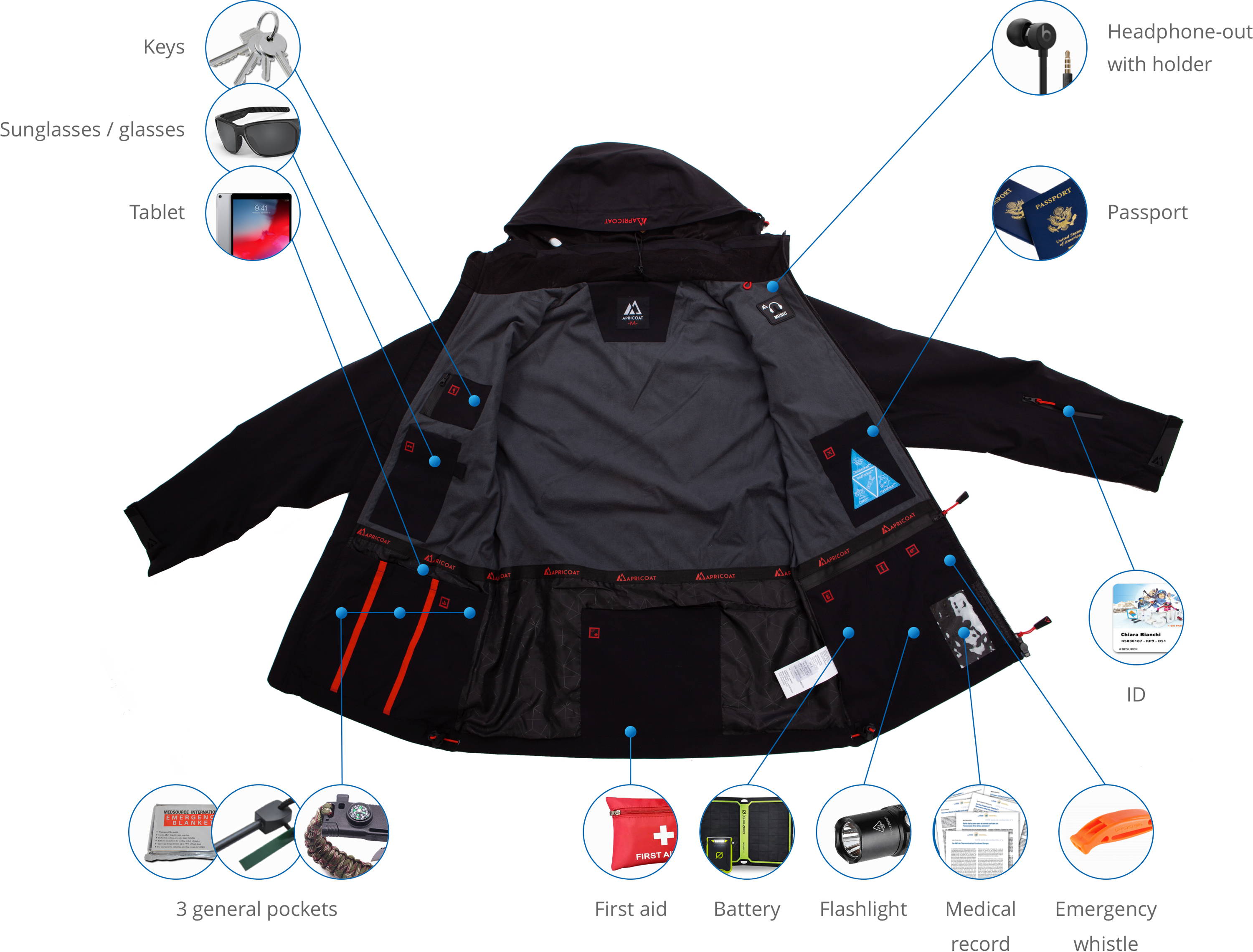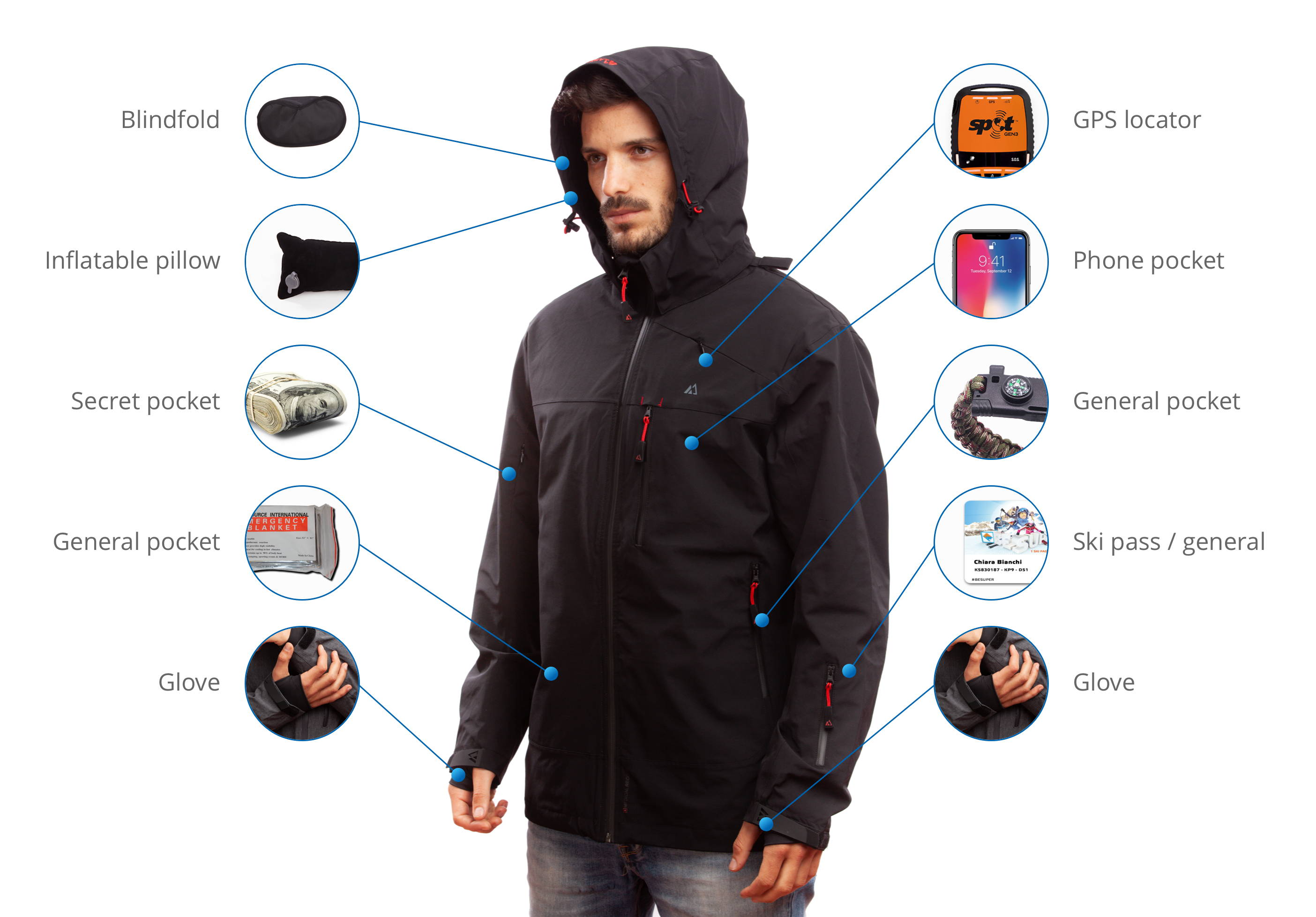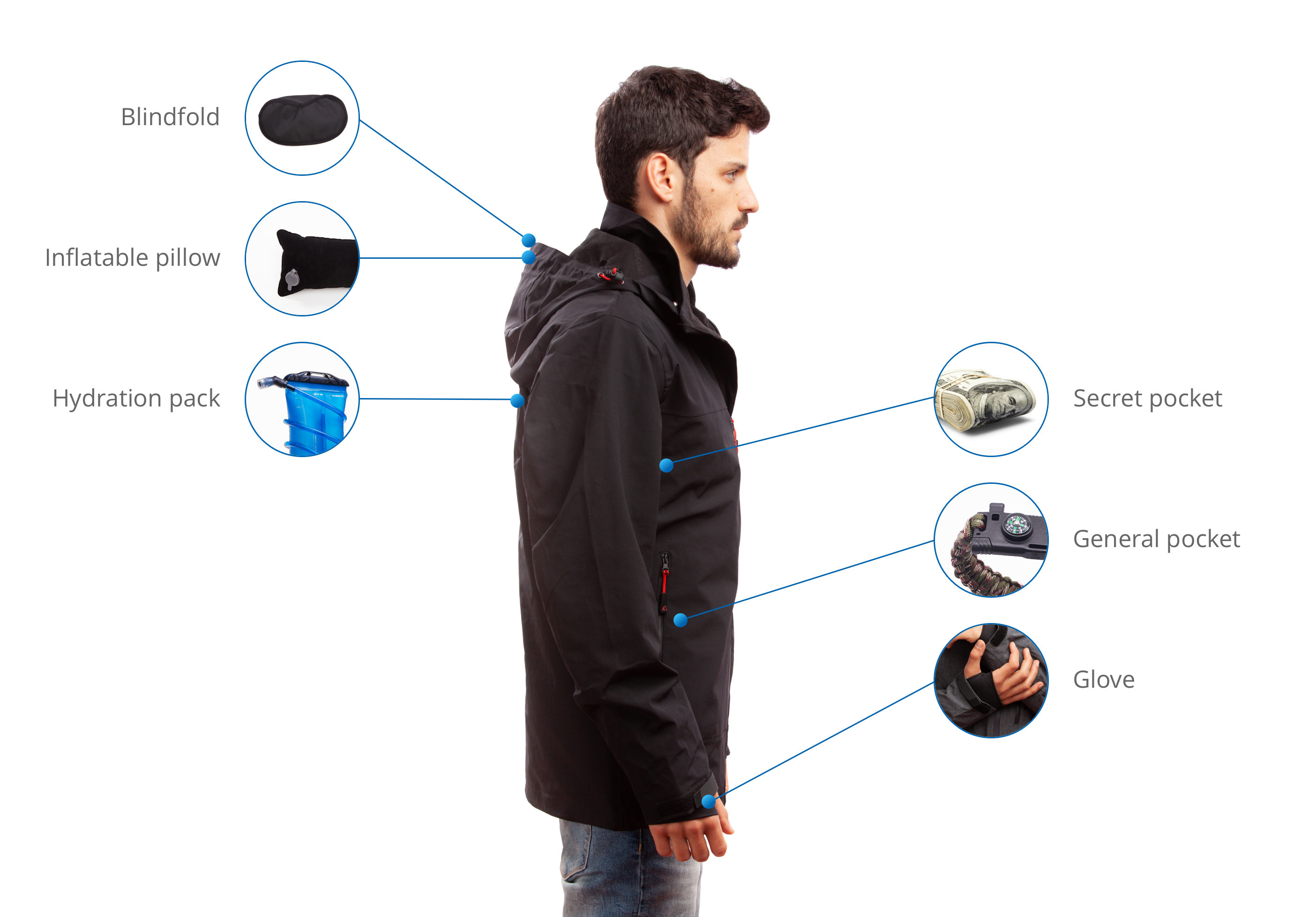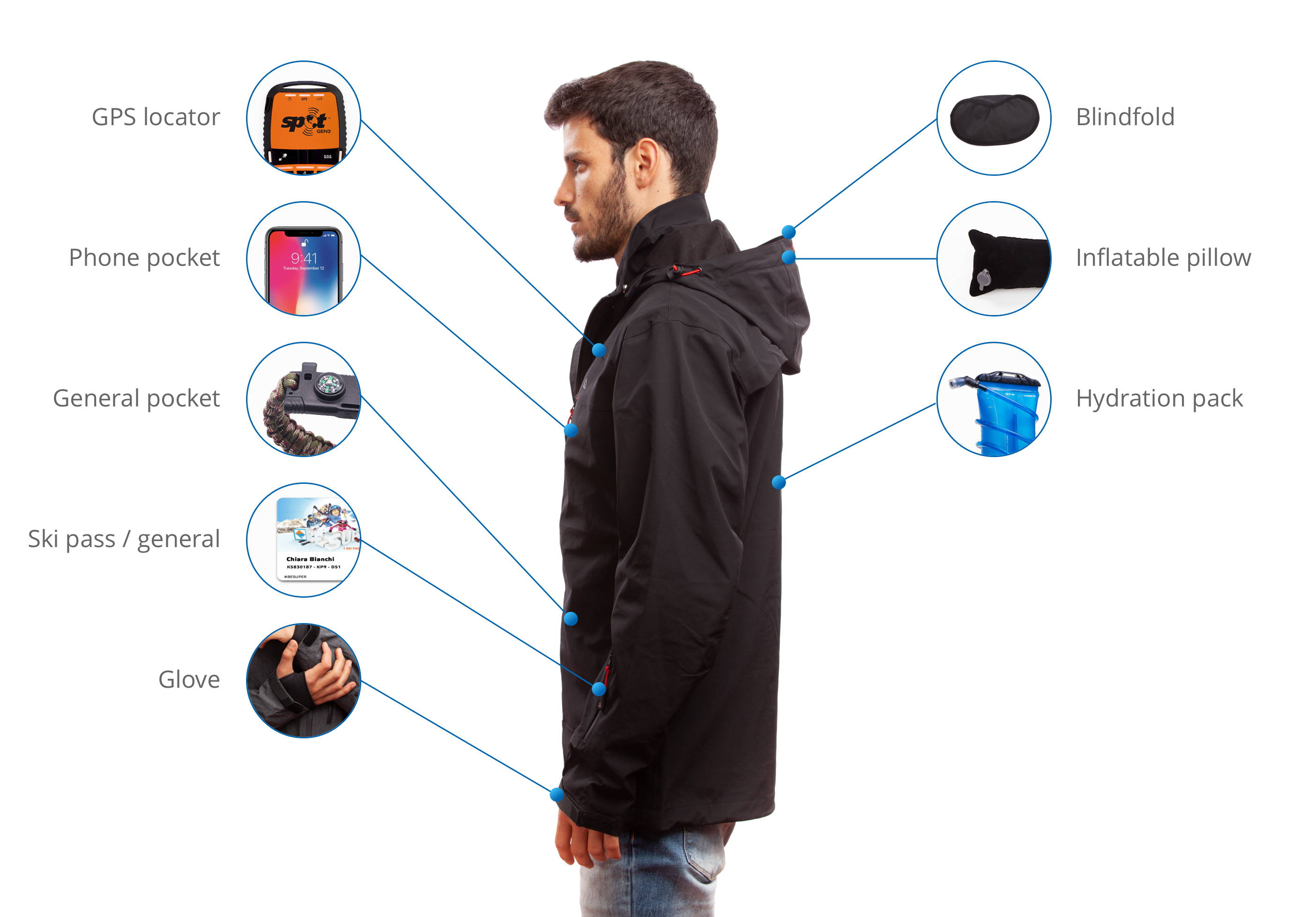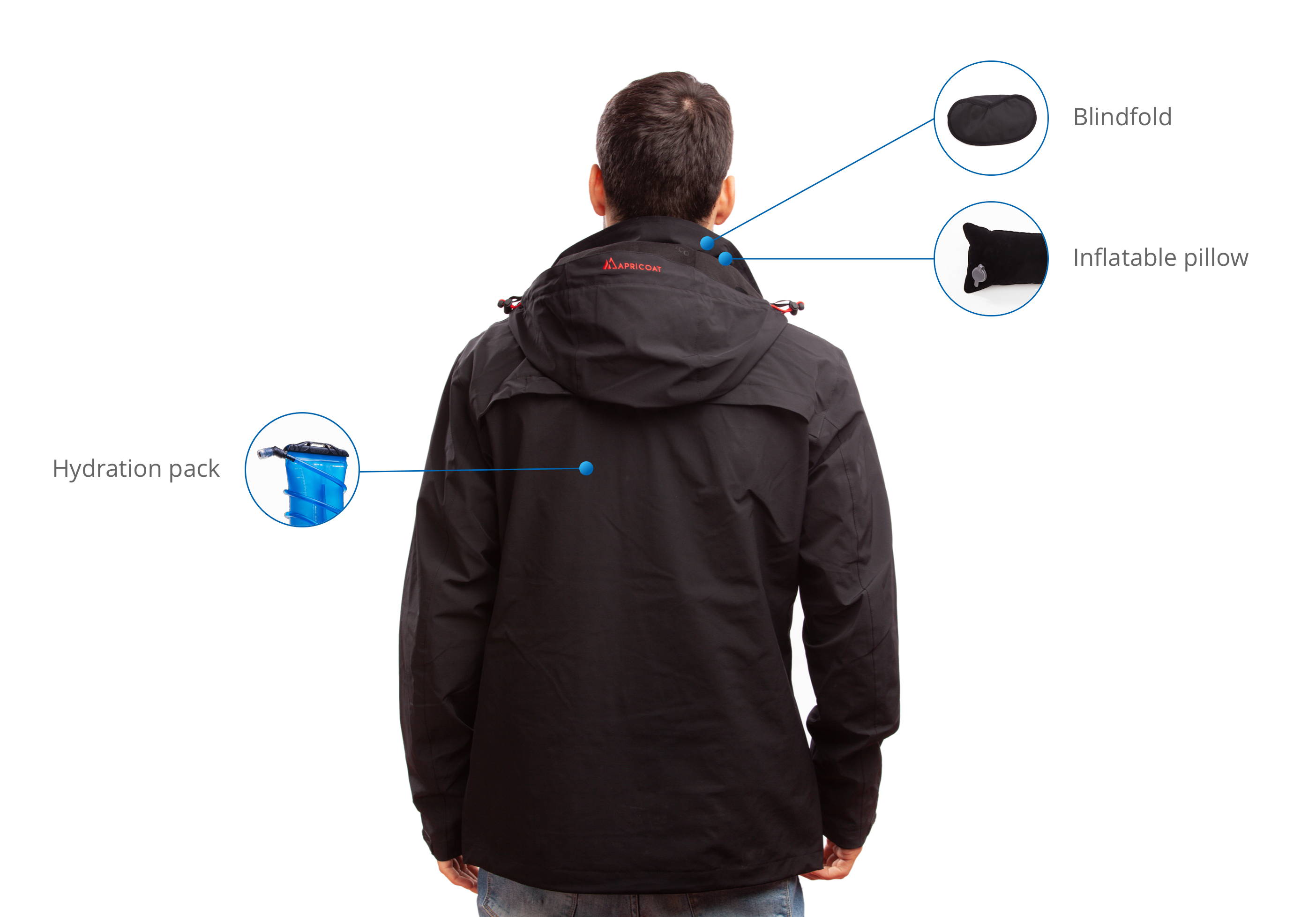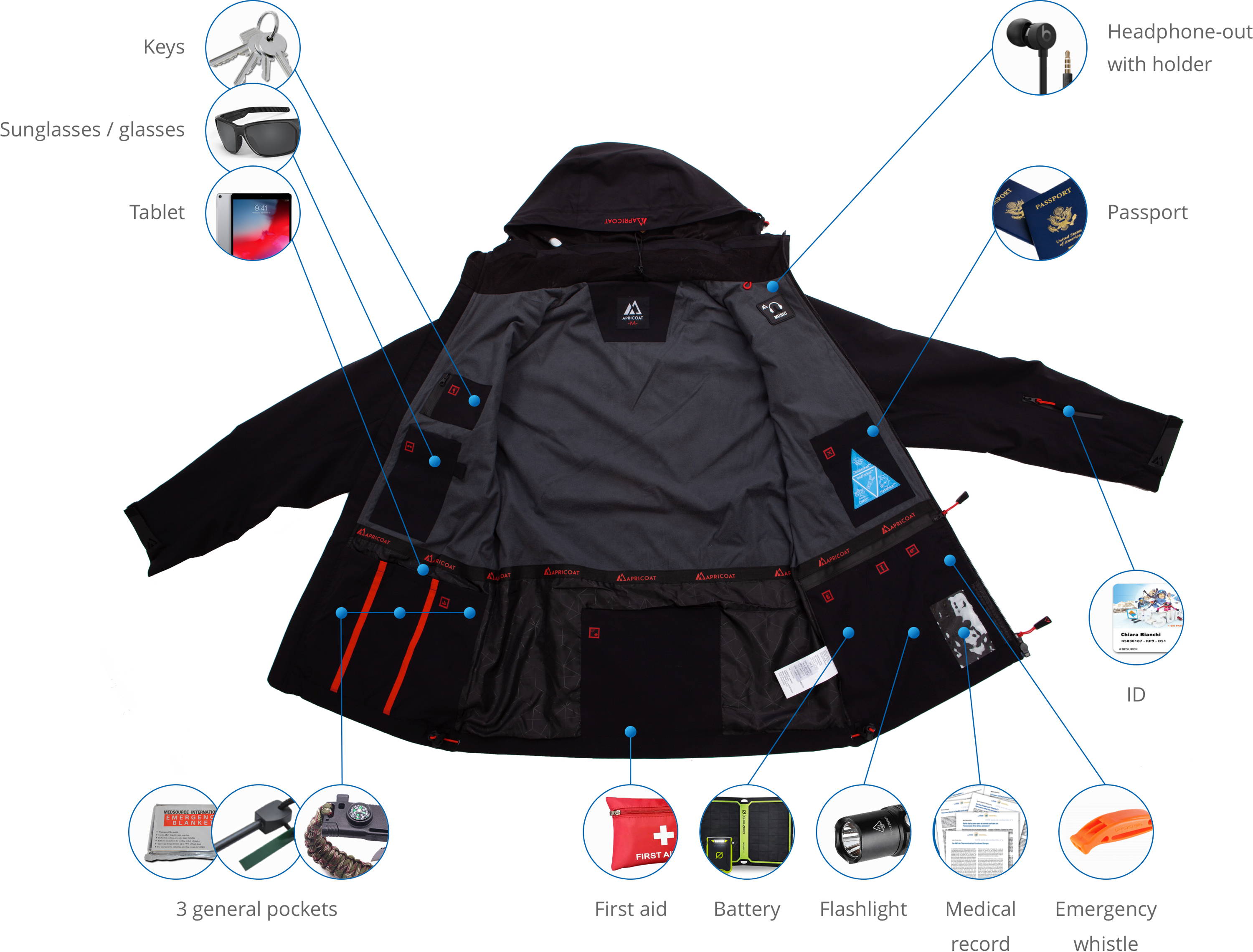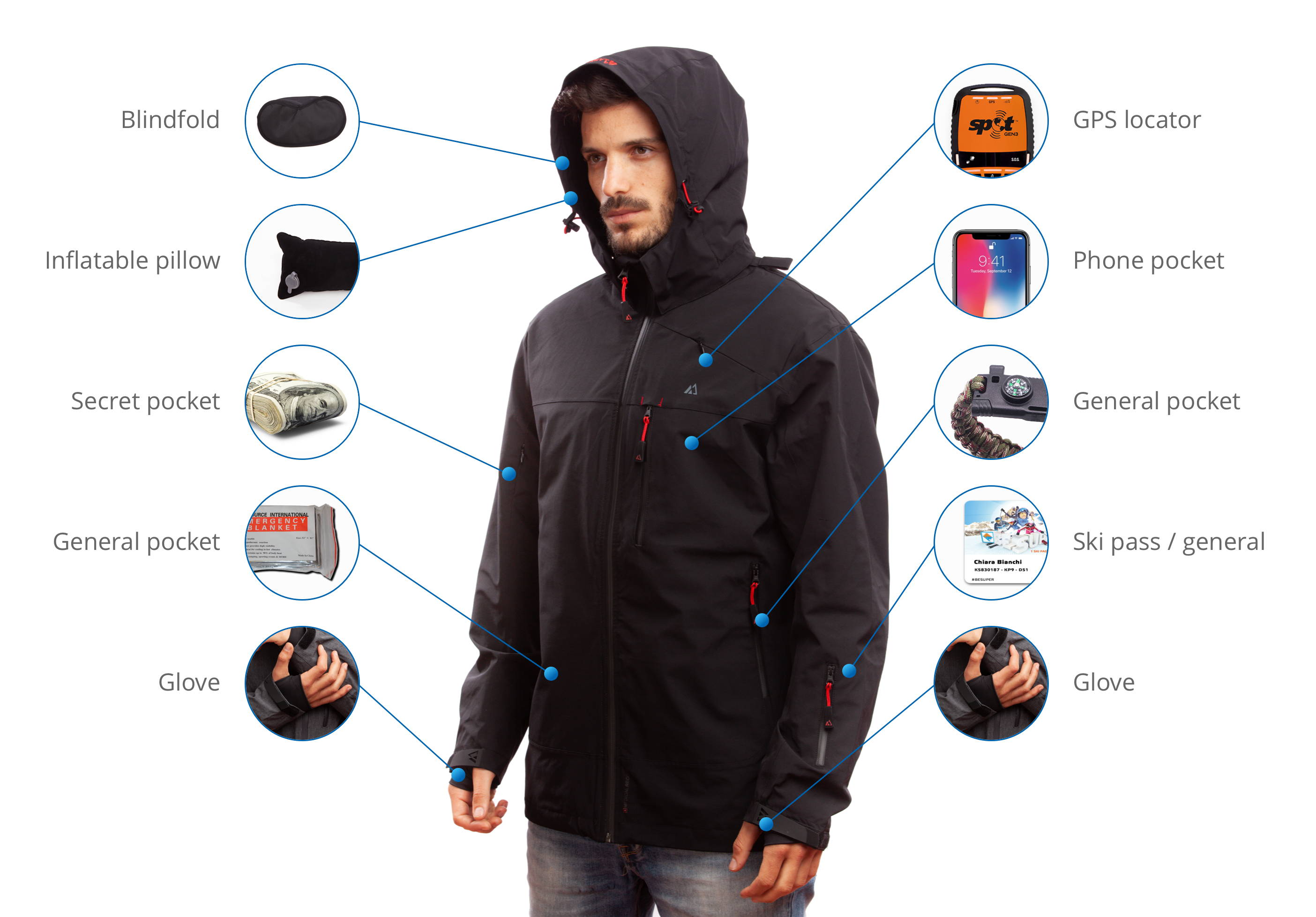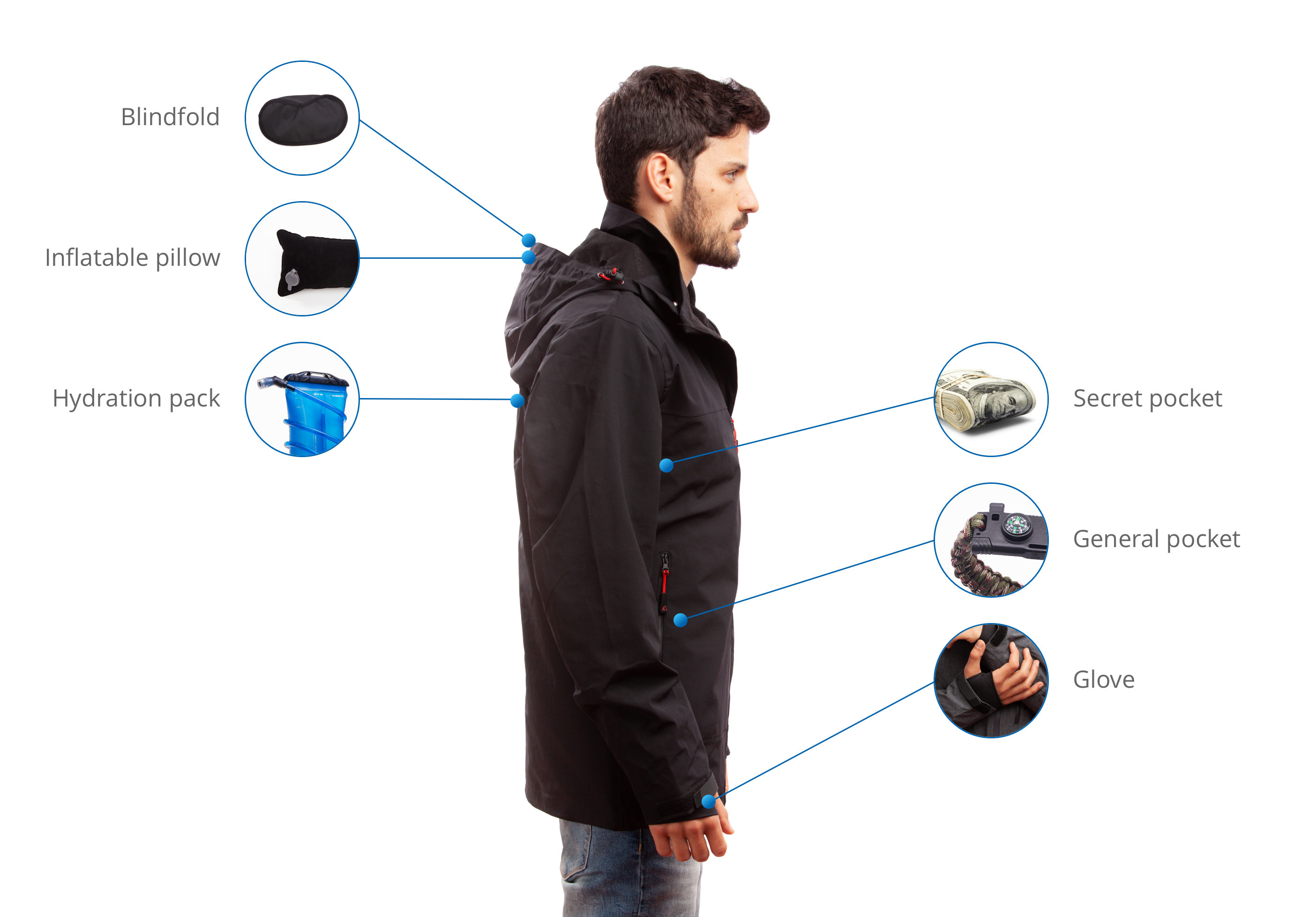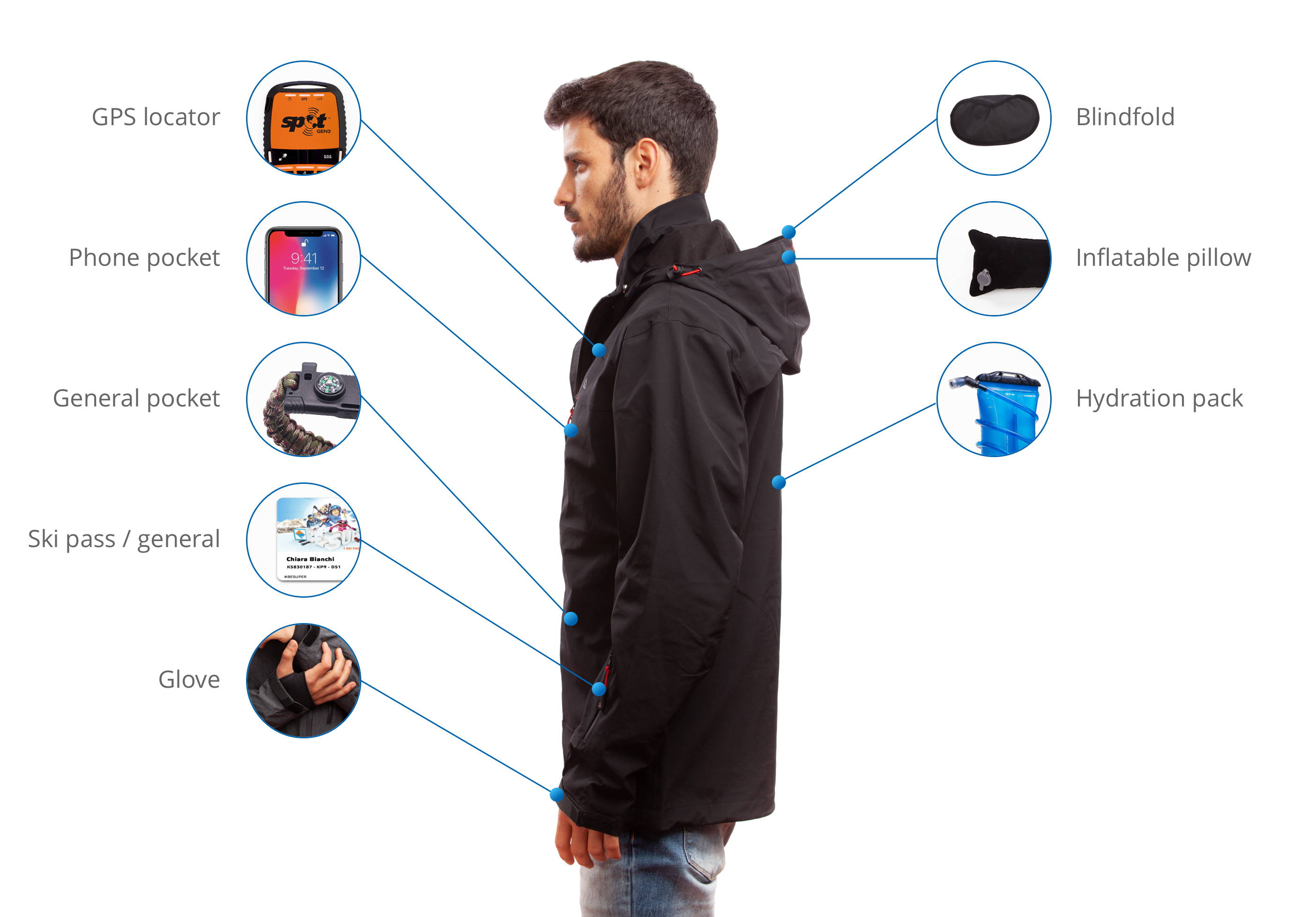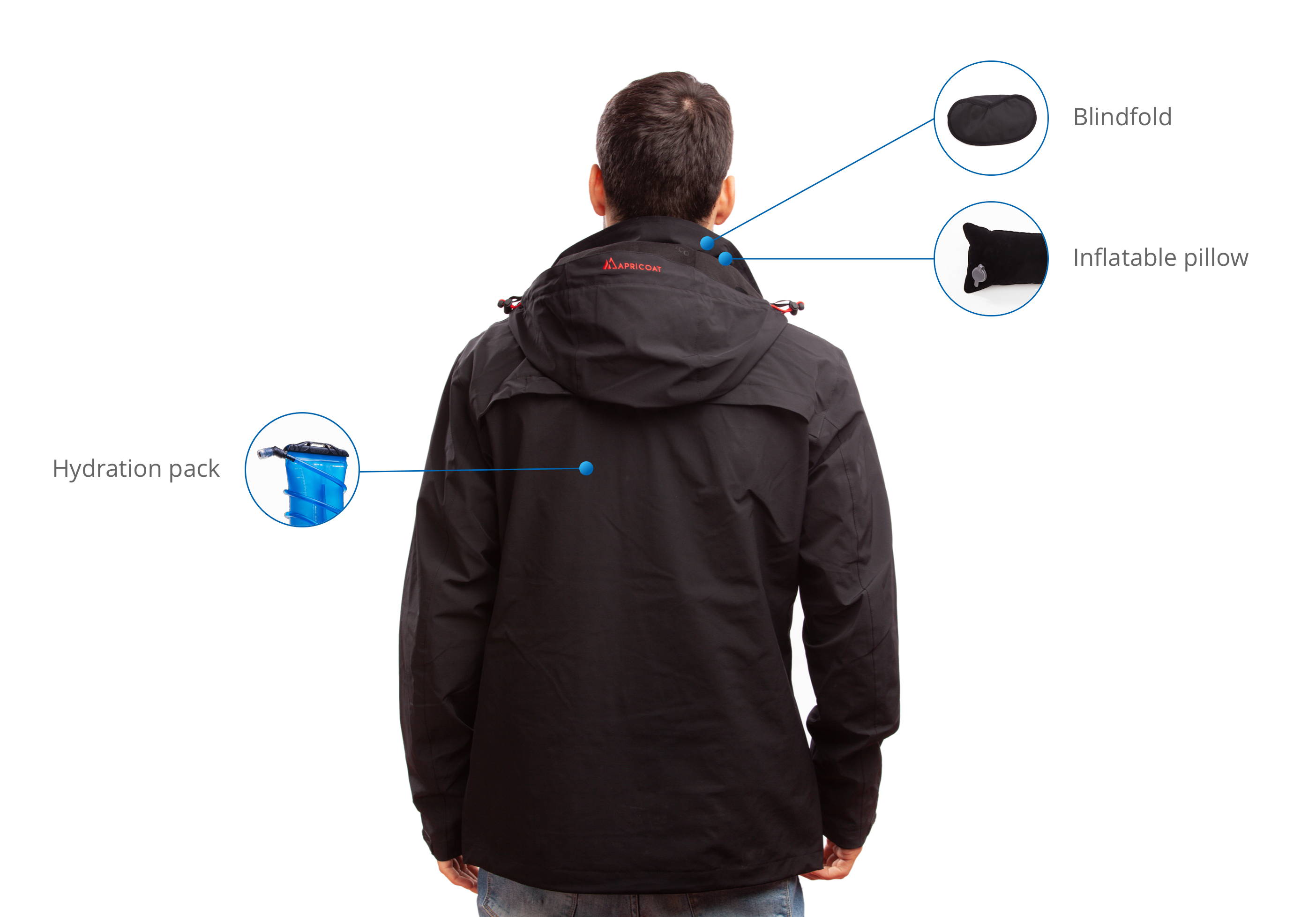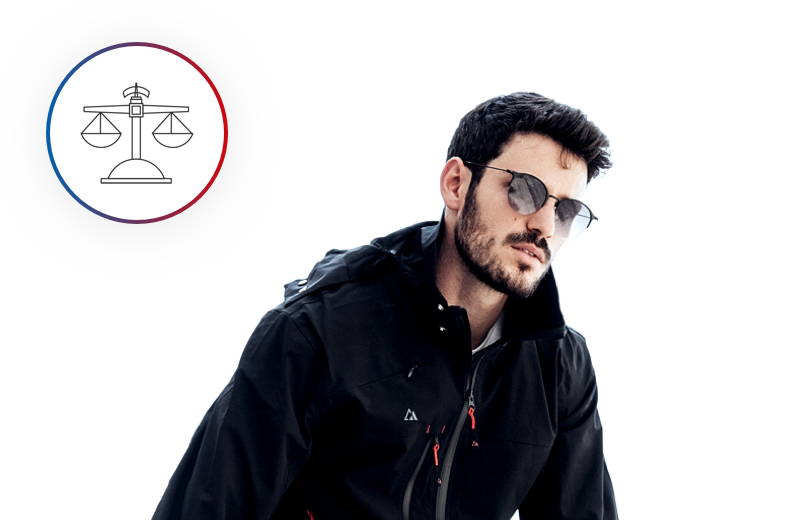 The Differential Weight Distribution (DWD™) evens out the weight so the coat feels empty, even if you pack it full.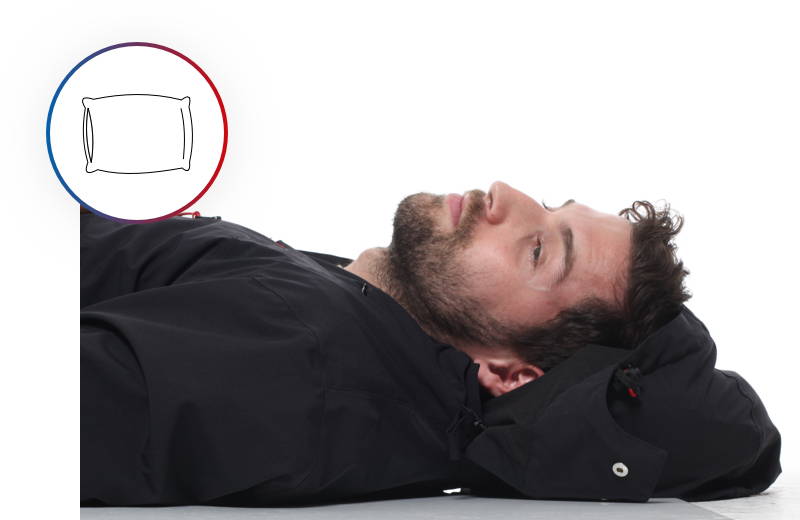 Sleep easy with an integrated eye cover and inflatable pillow compartment (sold separately) in the detachable hood.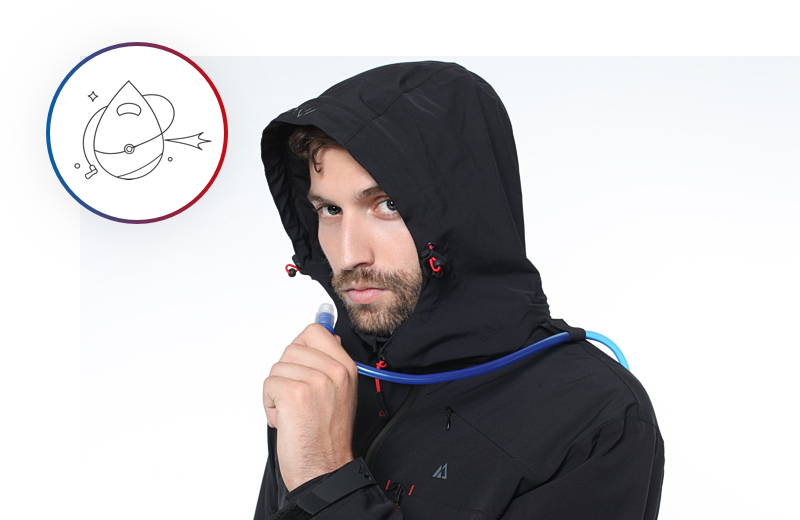 The HydraBack™ smart compartment for a hydration pack (sold separately) is the perfect spot to keep your water.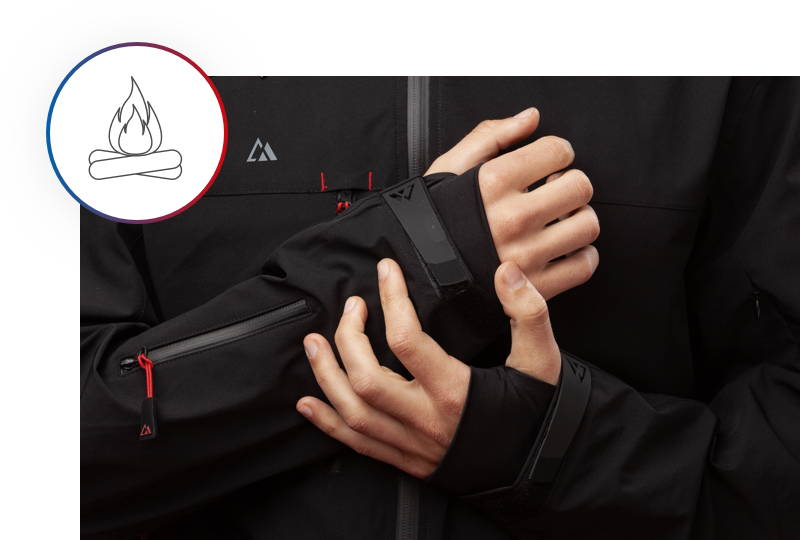 Built-in sleeve gloves roll out to keep your hands nice and cozy while granting finger movement and hand grip.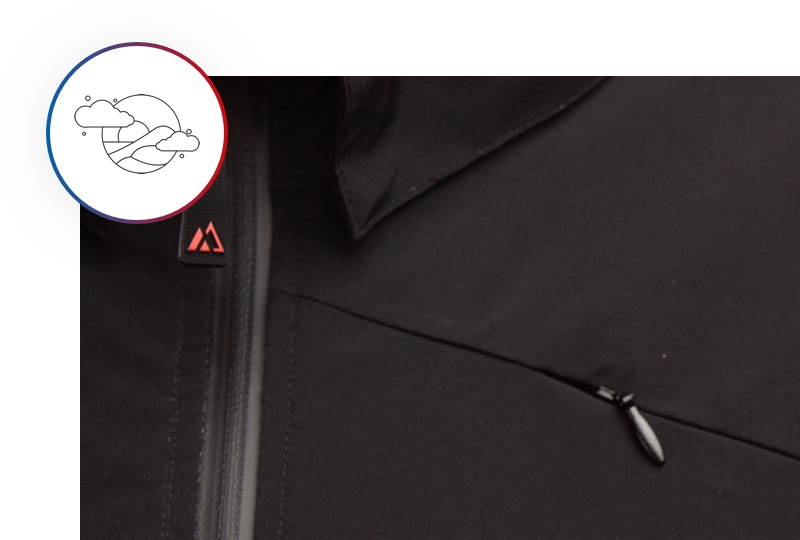 Apricoat is fully seam sealed to block out wind and water— keeping you dry and warm in harsh environments.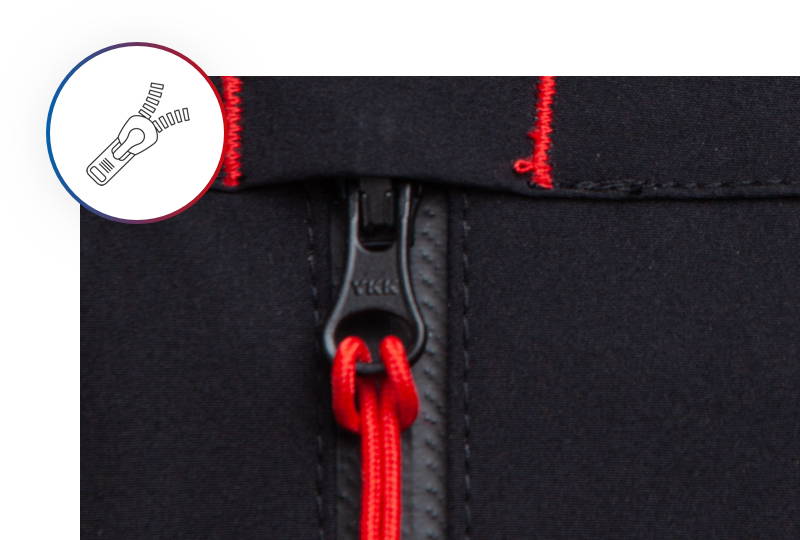 SECURED WITH YKK™ ZIPPERS
Rest assured that the items you store in your pockets will stay secured with top-of-the-line YKK™ Zippers.